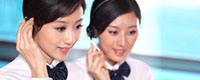 Name: Mr Li
Tel: 86 0769 82106726
Fax: 86 0769 87701445
Mobile: +86-13925509992
E-mail: jian@dggyty.com
Add: NO 9,Guancang district,Zhangmutou town,Dongguan city,Guangdong Province,China
WeChat: 13925509992
QQ: 1696727255



GY is Indonesia natural rattan, aromatherapy rattan, volatile aroma sticks, reed diffuser gift set manufacturer and exporters. Our production of aromatherapy rattan, rattan stick, aromatherapy home reed diffuser with good quality, on behalf of the guests dry product humidity less than 10%, (high-precision instruments (MS-7001) test) and humidity to meet international export standards, to eliminate past mildew.
We use precise automatic cutter to cut system specifications of different lengths to ensure that section of the circle, equality requirements, volatility could reach 99%. Our production of aromatherapy rattan, rattan stick, aromatherapy diffuser through a rigorous pest control mildew drying process, ensure that the problem does not occur and the moth-eaten moldy under appropriate storage conditions. Our duffiser and sticks have been exported various countries and regions around the world, the export volume of $ 8, 000, 000, in Europe, Japan, and other countries dominates.
GY produced products all imported Indonesian rattan as raw material, in terms of quality, and strive to quality with cheap price. Products sell well all over, the majority of users!
Rattan is a palm creepers grow in tropical forests in a spiny, there are 13 categories, of which there are 600 kinds are known. Rattan can be up to over 200 meters. Since the texture firm and strong toughness, rattan is widely used in aromatherapy, furniture and other manufacturing. Natural raw rattan many species are widely distributed around the world, especially abundant in the rainforest in Southeast Asia, South America and Africa regions.