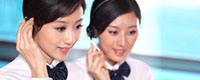 Name: Mr Li
Tel: 86 0769 82106726
Fax: 86 0769 87701445
Mobile: +86-13925509992
E-mail: jian@dggyty.com
Add: NO 9,Guancang district,Zhangmutou town,Dongguan city,Guangdong Province,China
WeChat: 13925509992
QQ: 1696727255




Welcome to visit our company wetsite.
Dongguan Gaoyi Reed Diffuser Craft Co., Ltd is a professional manufacturer and exporter of natural rattan, rattan core, rattan peel, aromatherapy rattan sticks, reed sticks, fiber sticks, no fire rattan/reed aromatherapy diffuser gift kit, aromatherapy candle, and aromatic bath bomb product etc.
Since our company established in 2006, we have been committed to our commitment to provide the public with natural, comfortable, environmental and high-quality products.
For all of our natural rattan products, the raw materials are all imported from Indonesia, which is the best natural rattan in the world. Through our professional production process and strict mouldproof drying processing, we ensure the quality of our products reach International standards, and ensure that the problem won't occur in the moth eaten moldy under proper storage conditions.
Brief introduction for the production processing of our natural rattan products:
1) all the imported raw materials must undergo fumigation treatment to prevent infestation.
2) Selecting raw materials and classificating of the size and quality.
3) then through the special process of peeling machine and core machine, to ensure that each rattan core reach export standards.
4) For aromatherapy rattan core,all should be put together to be straighted and prevent deformation.
5) and then use precious cutting cystem to cut the rattan according to customer's requrement and then select good quality aromatherapy diffuser sticks, to ensure each stick reach customer's requirement. 6) Then through drying box to dry the aromatherapy rattans, it must ensure 99% of rattan at zero humidity, and maximum humidity should not exceed 10%, to avoid rattan appear moldy phenomenon.
7) We use high precision instrument [ms-7001] to test and inspect the humidity, so as to ensure the humidity in conformity with international export standards.
8) At this stage, the natural white diffuser rattan sticks can be packed and ready for shipment.
9) Start dyeing process to dye aromatherapy rattans according to customer's requirement, we use water dyestuff by boiling method for dyeing, by this dyeing method the color can be secured and won't fade. 10) For bleached sticks, we use bleach lotion to bleach rattan sticks as per customer's requirement (to ensure that it won't mildew for 2 years)..

Our rattan products have been exported to various countries and regions around the world, esp. to US, European countries and Japan dominates, the annual export volume reach 800 millions US dollars.


We are the suppliers of several famous brands of aromatherapy in the world. we strive to good quality with best price. Our products sell well all over the world, the majority of users.


P.S. Some general knowledge about rattans:
Rattan is a palm creepers grow in tropical forests in a spiny, there are 13 categories, of which there are 600 kinds are known. Rattan can be up to over 200 meters. Since the texture firm and strong toughness, rattan is widely used in aromatherapy, furniture and other manufacturing. For natural raw rattan many species are widely distributed around the world, especially abundant in the rain forest in Southeast Asia, South America and Africa regions. And the best quality of rattan is from Indonesia.

Now our business range has been enlarged to produce to fireless rattan aromatherapy diffuser gift kit series product, aromatherapy candles and aromatic bath bomb products. Our professional aromatherapy products R & D team, has the rich researching experience for several world famous aromatherapy brand , bringing together many famous high quality aromatherapy brands in the world, using high quality natural raw materials, we are committed to provide you with the unique, dreamy, noble, mellow, natural, safe, environmental and healthy aromatherapy products, we we will do our best to become a trust aromatherapy brand for modern people..

We are ODM and OEM factory, we welcome your OEM orders. If you are interested in our products, you can send samples and design drawings/artwork to us. We can make samples for your confirmation according to your requirement. After confirmation of the sample, you can place the official order with us.

Hope you like our products, and we welcome you to visit our factory any time, choose product and place orders.