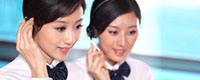 Name: Mr Li
Tel: 86 0769 82106726
Fax: 86 0769 87701445
Mobile: +86-13925509992
E-mail: jian@dggyty.com
Add: NO 9,Guancang district,Zhangmutou town,Dongguan city,Guangdong Province,China
WeChat: 13925509992
QQ: 1696727255



Product name : rattan stick

Product No. : 2018328143937
Details:
We accept customer sample and customer packing design,this is the point we main do,we try to open bottle model customer offered and send sample for customer checking,before place order.
Top quality & best price rattan sticks (diffuser reeds) in China
Made of premium rattan
SGS REACH Certificate

The quality of diffuser reeds (rattan sticks) is quite important to the effect of reed diffusers.

We are the most professional manufacturer of diffuser reeds(rattan sticks) in China. Our diffuser reeds(rattan sticks) are made of premium rattan; We use precise automatic cutter to cut rattan into different sizes of diffuser reeds (rattan sticks) to assure the exactly round incision of each piece of our diffuser reeds and the excellent diffusible property. Strict anti-mildew and anti-insect process assure exactly no mildew and insect free of our diffuser reeds.

1. Diameter of rattan sticks: 2.5mm, 3mm, 4mm, 6mm or any diameter requested;
2. Length of rattan sticks: Any length requested;
3. Packing of rattan sticks: 6, 7, 8, 10, 12pcs per bundle, bundled by clear tape, or wrapped by kraft;
4. Type of rattan sticks: Natural, bleached, dyed;
5. Style of rattan sticks: Straight, curly, decorated with wood balls or flowers etc.

Colored rattan sticks is our advantage product. Only high quality reactive dyes are used in our dyeing process, to assure absolutely no bleeding in the diffuser oils. We are able to dye exactly the same color according to Pantone Color Card No. / PMS No.